Tian you design POWER, all the way.
2020-04-10 10:27:36
Webmaster
My friend and I POWER

It's a memory from time to time.
Pride is the pride.
It's a link to our imprint.
It is also a future that can be created.
We are concentric.
We fight together
The strength of our friends always goes with us.
Follow time, return to the past
Looking at the friends in the memory
You and me in the blue
Precipitation in years
Taste of time
POWER# and my friend
Nine years ago, young faces met friends in the most beautiful years, and nine years later, we are still together...
POWER# and my friend
... light, color, art, T...
The Athens college that saw five in the morning.
Seen at eight in the evening, Afanda's mysterious blue.
Walking through the staircase gazed by goddess and tough man
Late night taxi streamer polycarbonate board
.
.
.
It's been almost ten years since I first came to see this building.
POWER# and my friend
Friends, you are spending spring and summer with autumn and winter.
The seasons are going round and round. We are year after year and year after year.
Grow together and achieve each other's success
A certificate of merit
A trophy
Consistent excellence
also The glory of heaven and friends
POWER# and my friend
Prize winning articles
POWER# and my friend
Honor and responsibility
POWER# and my friend
Mutual achievement and common growth
POWER# and my friend
The imprint of growth. In the past ten years, we have been down-to-earth, fearless and stormy, crossing hills and waiting for beauty.
Starting from the heart, Keep going
A little imprint
Deep and simple
Always linking us.
Accompany us across the hill and climb the summit.
POWER# and my friend
There are fish in every year.
POWER# and my friend
Fortunately, it has never happened.
Everything you do
There will be surprises waiting for you.
POWER# and my friend
@2020, let's go together!
POWER# and my friend
There is a lot of new green between the branches.
I am here and Ilove here!
POWER# and my friend
[departure] today will finally become yesterday, leaving for tomorrow.
Stars, the sea, Poetry and distance
From the ingenious creation
Wonderful works
Let the friends be full of vitality.
Let the future be full of possibilities.
POWER# and my friend
"Find yourself"
POWER# and my friend
Wish us every day
Are running in their own love.
POWER# and my friend
Super reduction work day by day ~
Finally, let's take a look at our popularity.
POWER# and my friend
Tianyu academy, "thousand faces heroes" is one of my favorite books. I hope that Tian you is also my hero's journey.
POWER# and my friend, if the life is two, the first half is called "no hesitation" and the second half is called "no regrets".
POWER# and my friend
More than three years, a shy one.
POWER# and my friend
Sunny day is you, snow night is you, warm spring is you, clear autumn is also you - wait for rain and wind to wait for you.
Power is you, vitality is you, help is you, charm is you - how lucky to meet you.
You are so nice to meet you, your job is not just about making a living.
Love can reach the long, struggling years, you are my pursuit of light, but also my wings.
Mysterious gift unveiled
"Tian You Doll"
Little doll
You are me.
We look forward to working together.
Advancing towards the future
This image is only displayed. Please specify in kind.
END

Tian you design me and my friend POWER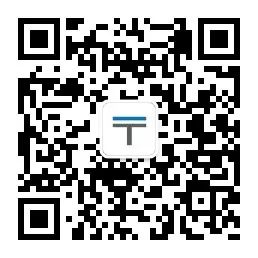 Tianjin, Zhengzhou, Ji'nan, Qingdao, Inner Mongolia, Beijing, Xi'an, Xi'an